Atlas shingles are a go to brand for homeowners who want high durability, physically appealing shingles while saving costs. Atlas corporation started in 1982 when they bought 19 roof material plants in and around Mississippi. Now Atlas has become known as one of the most reliable shingles in the industry.1
All Atlas shingles have a technology called 3M Scotchgard warranty™.2 This includes a ceramic copper granular infused into the shingle (roughly 15%). This prevents algae growth on the shingles that leave those ugly black streak marks all over roofs.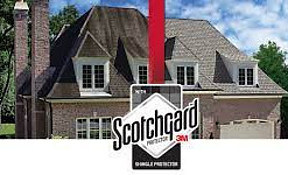 This means that Atlas will retain its natural beauty well into the future while other name brand shingles will begin to look old and worn. A house with an appealing roof is much easier to sell. Roofs can begin to develop algae in as little as a year. Areas with more foliage are more likely to have this issue.
Atlas has 7 major shingle types that they offer:
Architectural:
StormMaster Shake ®:
This is the perfect shingle to install in areas like Dallas that experience seasonal hail or in New Orleans with hurricanes. It is an SBS rubberized polymer blend that gives the shingle extra protection. It holds a Class 4 impact rating (2 inch metal ball dropped from 20 feet without tearing) and high wind rating up to 150 mph winds.
PolyCore, FlexCore, WeatherCore, and ThermalCore technology. There is more information about these features on Atlas website, but these are the upgrades that give the shingle extra protection against thermal fluctuations and adverse weather conditions.3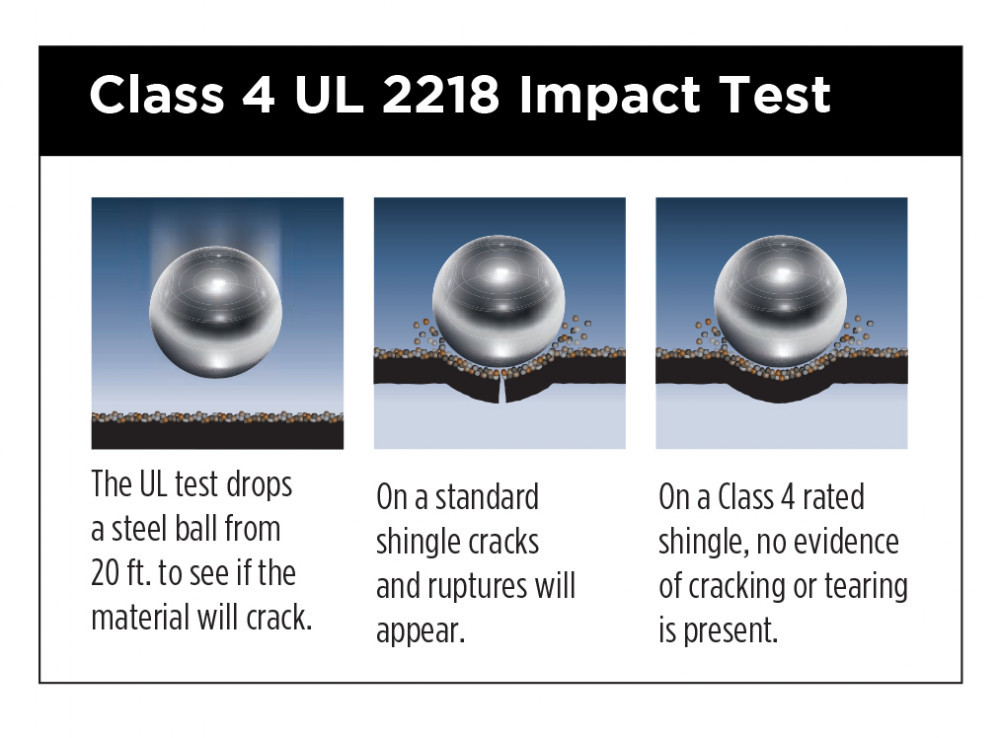 For its relative affordability to other shingles with these classifications, StormMaster is a go to for roofers and homeowners who want premium grade shingles on a budget.
Many insurance companies will give discounts for Class 4 impact ratings or Class H wind rated shingles such as StormMaster.
Pinnacle® Pristine:
The design of the shingle is very similar to StormMaster shake. Colors are relatively the same. The only difference is the cost and storm properties that StormMaster has compared to Pinnacle Pristine.
It has a 130mph wind rating which is standard for architectural shingles.
Atlas also offers the Atlas Signature Select roof warranty which means if the installer uses all Atlas products, it attains this warranty.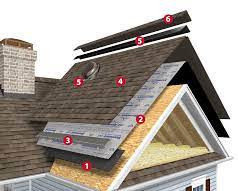 Atlas WeatherMaster® Ice & Water

Underlayment

Atlas Premium Underlayment
Atlas Pro-Cut® Starter Shingles
Atlas Roof Shingles
Atlas TruRidge® & HighPoint®

Exhaust Ventilation

Atlas Pro-Cut® & StormMaster

Hip & Ridge Shingles
Legend®
This is a 40 year shingle but does not have as high of a wind rating (110mph) as the other shingles. This would not be beneficial to install in hurricane or tornado areas, but the hold cut designs of the shingles gives it a stylistic look that is great for residential as well as multifamily properties.
Prolam™
It has many of the same specifications as Pinnacle but it is advertised as a value shingle. Depending on where supplies are sourced from, it could be slightly more cost effective than Pinnacle.
As you will commonly see on our website/articles, we do not endorse installing 3-tab shingles under any circumstance. It has a very poor wind rating and does not meet even basic requirements for durability. Many contractors will install 3-tab because the homeowner desires them to do so, but we avoid doing it at all costs. Even to the point where we will reject work to avoid installing such poor quality material. Our motto is to 'Never put people above profits,' and therefore it does not suit our mission to install it.
Nevertheless, there is one 3-tab shingle that Atlas offers, Glassmaster, which has a limited 60mph wind warranty and comes in 12 colors.
The cost trade off for upgrading to architectural is so minimal that it makes sense not to install those shingles in any case.
Atlas also offers a slate shingle called StormMaster Slate. It is a designer, premium grade shingle that has the Core 4 technology with Impact resistance rating. Although it does not have as high of a wind rating, it is a shingle that will stand out with its sleek design yet is still very affordable relative to other premium designer shingles.
Another shingle that needs to be mentioned is Atlas HP 42 which I began to see pop up around Louisiana following hurricane Ida. It is the largest shingle manufactured in America with an expanded nail area of 1 1/2 inch to make sure the nails hit the sweet spot. It also has the fast Tac adhesive to make sure the shingle stays in its place. With a 6 inch expose profile, it has a unique profile than other shingles and a wind rating of up to 150 mph+.
It is specifically designed to withstand very high winds in coastal areas and is a great option for homeowners who need that extra piece-of-mind for frequent storm areas.
As far as discontinued shingles, Atlas Chalet was meant to mimic an architectural shingle yet still have a 3-tab design. Yet the shingle was cracking, blistering, and had other major defects. See article about chalet.
If your home has this shingle, it may be replaceable through the manufacturer, or through insurance with minimal storm damage. See article about how to get discontinued shingles covered.
These shingles were installed from 1999-2010. The keyways feature is an easily recognizable trait of these shingles.
As far as ridge cap, Atlas has Pro-cut ridge which is recommended to be installed for Pro lam or Pristine Pinnacle. The product features are as follows:
A precut and ready-to-install design to save time on the roof
A 5⅝-inch exposure to cover more area per shingle for a more consistent job every time
Exclusive Core4™ Technology for better wind performance, longer life and easier installation in cold weather
Packaging that features three shingles per strip with perforated parting lines for efficient handling on the roof
There is also another type of ridge called Pro-cut Hi profile.
This is one of our favorite types of ridge to install of all manufacturers because the ridge is very thick–it comes in boxes– and it gives the house a majestic, castle look.
This would be perfect to install in tornado/hurricane areas, as well as in hail regions as it is much more durable than its standard profile counter part.

Atlas starter is called Universal Pro-cut starter. It is very affordable relative to other manufacturers. It can be used with any asphalt shingle and has good seal down strip to give extra wind protection and ice dam protection for shingles. It will save time and labor as compared to cutting 3-tab shingles and turning them into starter.
Finally, we have Atlas Summit synthetic underpayment which is an alternative to 15lb or 30lb felt. The Summit 60 is used for slopped up to 9 or 10 pitch while the Summit 180 is used for higher pitch applications to prevent tearing when walking and applying shingles.
Both prevent mold and algae growth made of woven polymeric scrim. Atlas underpayments meet standard ATSM standards for durability, UV exposure, etc.4
The last area worth mentioning is Atlas ventilation systems.
Atlas offers ridge vents, slanted vents, power vents, as well as rolled vents. The specifications of each system is more thoroughly described in detail on their website here. The website also has a tool to calculate ventilation needs.
Atlas offers commercial products like polyiso insulation but it would be more beneficial to visit the website or call them at (901) 304-2234 or (800)-478-0258 to find more specific details.
Above is a detailed description of specific roof systems related to Atlas brand, but how does Atlas compare to other manufacturers.
Over the years, Atlas has developed a reputation for sticking to several products and becoming very good at those. Other manufacturers may have more products on their line up but that is not always the best thing. In fact, other manufacturers have had more defective products, or more issues with quality control due to this reason. Because of the fact that Atlas sticks to several products and has become very good at those few products, they have developed a reputation as a go-to-source of quality, cost effective roofing.
According to roofcalc.com, Atlas is among the top 5 of shingle manufacturers rated by installers and homeowners.
Pros:
Cost effective.
Good, better, best options.
Good storm brands that are easy to install and cost effective
They stick to several products so have become very good at those.
Beautiful colors and designs.
All include Scothgard warranty.
Atlas offers training for contractors.
Generally better warranties.
Cons:
Not many contractors get Atlas Pro Plus certified so cannot offer those extended warranties.
Denied warranty claims is number one complaint for all manufacturers, including Atlas.
Like all shingle brands, cold weather makes sealing shingles difficult and manually adding roof cement can add up to labor costs.
Atlas shingles tend to blister and crack installed over rigid foam insulation. Heat builds up in the shingle instead of transferring to attic. Therefore ,Atlas voids warranty if shingle is installed over spray foam insulation.
In fact, it says on Atlas website "Will Sprayed-In-Place Foam Insulation Void My Atlas Limited Shingle Warranty? Spray foam insulation or other insulation materials which are applied directly to the bottom of the roof decking material does not allow for eave to ridge airflow will void the warranty."
Finally, the StormMaster Shake tend to loose granules in areas with large hail so it is not recommended to install there.
Conclusion:
Overall Atlas is one of the best shingles that is manufactured. In fact, Roofing Insights gave them one of the highest ratings for any shingle in a host of categories for 2022.
We love Atlas and that is why we are certified installers of their brand. In fact, if you visit their website, you can see our name on their contractor list.
The downsides of Atlas are greatly limited and diminished by certified applicators, and that is why Atlas is a go-to brand for us to install.
Atlas has enough options for materials and colors; but at the same time, they have gotten very good at making several products instead of spreading their product line too thin which leads to poor quality control and more product defects in the long run.
We use Atlas because we know how to install it–the fact that they will stand behind their warranty if something was genuinely wrong–and that it will give the homeowner the peace-of-mind that it is a long lasting product that looks beautiful on any house we install it on.
Overall, we give Atlas an A+ and have put it on our own houses.