Known as "the Natural State," Arkansas is known for its beautiful mountians, crystal clear streams and lakes, dense woodlands, and fertile plains. It is a state that attracts tourism from all over the country because of its scenic beauty and abundance of wild life.
Arkanites experience long, hot, humid summers and short, rainy, cold winters. The average low temperature for January is 30.8 degrees, while July's average high can be anywhere near 93 degrees.1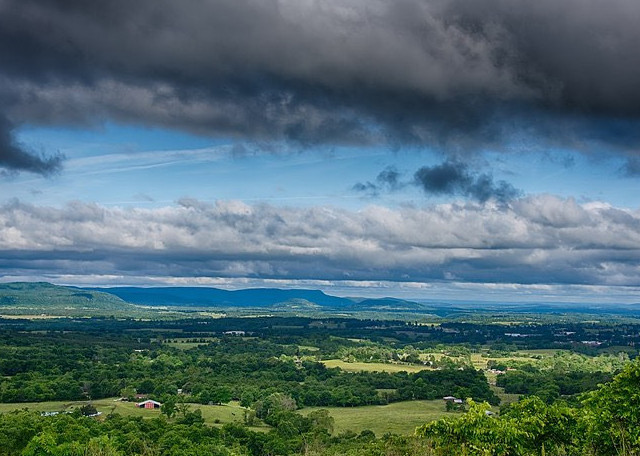 Weather/Climate is by far the most important factor for consideration whenever building a roof system.2
Several major consideratoins are as follows:
1. Amount and kind of precipitation (rain/sleet/or snow).
2. Temperature fluctuations
3. Environmental hazards such as tornados, hurricans, or hail stones.
4. Insulation needs for energy savings.
Arkanites experience an average of 33 twisters per year. Since 1950, most twisters have been centered around Interstate 30 and US HIghway 67/167. 3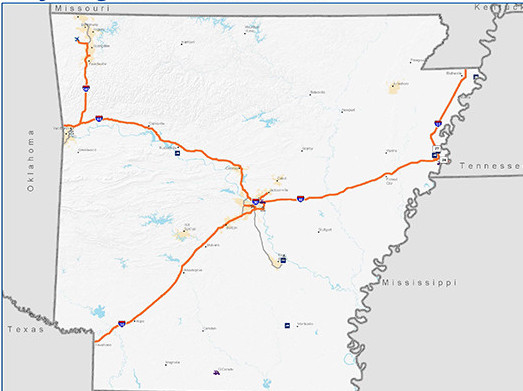 There is a good arguement that Arkansas is part of tornado alley, but as the information above shows, there are areas more prone to damage from twisters such as Arkadelphia (Clark County), Little Rock (Pulaski County), as well as Jonesboro (Craighead County).
Special considerations would need to be made for these areas when constructing the roof in order to have higher wind ratings that could better withstand potential damage from these storms.
Certain shingle brands such as GAF HDZ Timberline have "class H" wind ratings.
For example, from Ownens Corning's website, the wind rating system is explained as follows:
Class D resist uplift at wind speeds up to 90 mph.
Class G resist uplift at wind speeds up to 120 mph.
Class H resist uplift at wind speeds up to 150 mph.4
Many homeowners are still installing 3-tab shingles that do not even pass basic wind requirement test up to 60 mph. The main reason is for first cost savings, but the difference in cost is definetly worth the extra protection given by these higher wind rated shingles.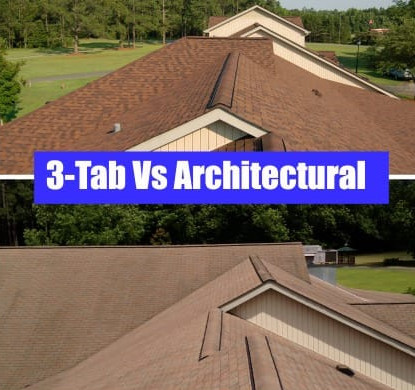 Even a small wind storm could blow off a three tab shingle. This is why we will rarely–if ever–install a 3-tab shingle for a homeowner. It would not be ethical for us to recommend such a product that even a small storm could destroy.
It is also important that the contractor is certified in installing various manufactuer products. The installation crews need to actually go through course work with the manufacturer to receive this certification. Then the installers need to follow the manifacture specifications, such as how many nails to use on the field shingle, what type of starter and underlayment, etc.
So, as a general rule of thumb, avoid 3-tab shingles at all costs and look for architectural shingles with higher wind resistance. In some cases, insurance companies will even give discounts for using premium grade shingles such as GAF HDZ Timberline.
The next consideration is hail. Although not as often as twisters, hail storms do sometimes occur like the large storm that impacted Fayettesville back in May of 2020. Golf ball/ Baseball size hail destroyed many roofs and caused huge losses for homeowners throughout those areas.
There is a similar class rating systems for shingles where "Class 4" or "Impact resistant" shingles have a higher resistance to hail stones.
The next biggest consideration for Arkanites when constructing a roof is precipiation, whether in the form of heavy rains, sleet or snow.
Arkansas averages 51 inches of rain, with the US average of 38. As far as snow goes, the state only receives 4 inches on average per year, with the national average at 28 inches.5
The biggest problem frequent rain can cause is granule loss from water running over shingle, pushing the small rock granuels off the shingle and into the gutter. Overtime, the shingle looses its water shedding ability. Hail stones have a similar effect from impacts displacing the granules.
The most obvious problem this can cause is for water to penetrate through the shingles to the underlayment beneath. The underlayment is there to protect the roof decking from water penetration. Older underlayments such as tar-paper pose a bigger problem because they loose their ability to shed water and become water logged. Newer sythetic underlayments made of woven or spun polyethylene or polypropylene are much better at shedding water over time and can provide better protection in the long run.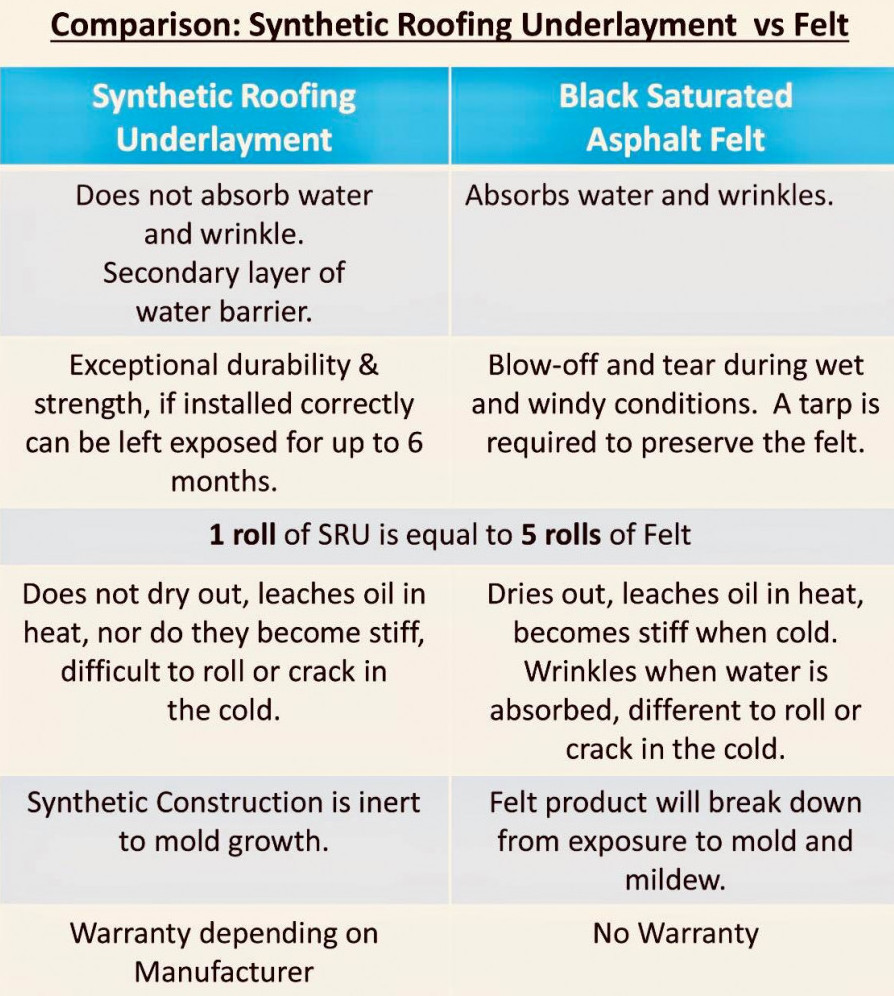 In many cases here, pitch in Arkansas is less (how steep the roof is) because of the initial architectural designs in order to prevent sheer roofing systems that create more resistance during wind storms or tornados. Therefore, the ability of the roof to shed water is not as good as in steeper slope roof systems. This means the roofer needs to be more attentive to detail when it comes to flashing areas, or sealing nails in order to prevent roof leaks.
This also poses a problem for roofs holding snow or ice. If the roof is less steam, ice and snow could get stuck around the perimeter of the roof (eaves), and then cause leaking near the fascia boards. But this issue is not as big of a consideration because snow storms are not frequent here. But when it does occur, older roofs with worn shingles and felt will have major issues around the eaves. In northern states, many roofers place ice and water membrane around those edges to prevent this phenomena, but it is not as necessary here unless the homeowner is willing to incur the extra uprfront costs to add that extra layer of protection.
Because we are talking about the eaves, there is also another upgrade that can give added wind protection that is often used in Hurricane areas such as New Orleans. Typically roofers place one row of starter shingles underneath the first row of field shingles. If an extra layer (double starter) is added, it can give some extra protection from wind gusts that could pull up the roof around the perimeter.
The last consideration for extra wind protection is what type of shingle is used for the hips and ridges. Typically, 3-tab shingles are used for hips and ridge, even in architechtural roof systems. Matching the color of the field shingle, three tab shingles are cut into pieces and stacked over the ridge.
An upgrade is hi-profile ridge, which often comes in it's own box or bundles. It is much thicker than 3-tab and has a better look as well as wind rating.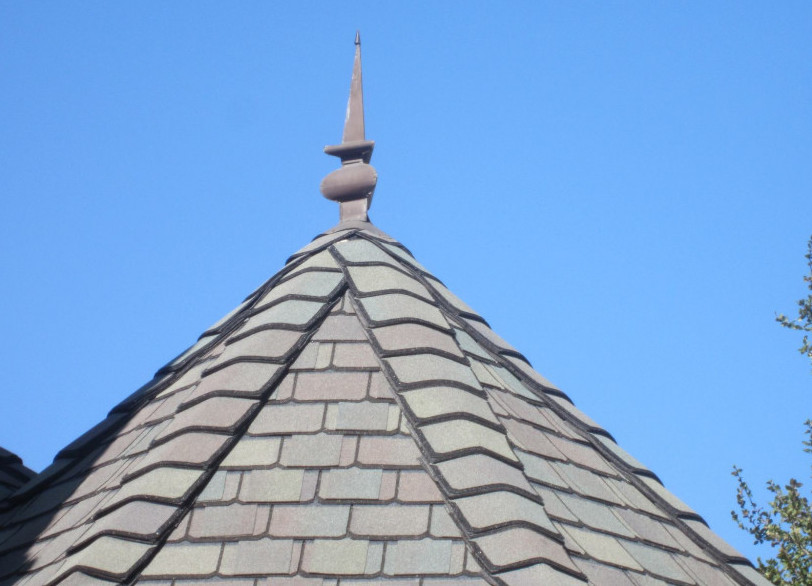 Double starter and hi profile upgrades would have to be considered on a case by case basis. In the areas where twisters occur more frequently, it would make sense to pay the extra amount to have the extra protection against high winds.
No matter what–just to reiterate–it is our opinion that 3-tab shingles should NEVER be installed as a field shingle.
Finally, the last consideration would be ventilation. Poor ventilation in the summer will heat up the roof to higher temperatures and accelerate the deteriation of the shingle over time. Too much ventilation is just as bad as not enough ventilation. This can lead to more cold air in the winter coming through the attic space causing an increase in energy bills. Or the reverse, too much heat staying stagnant during the winter from the home causing condensation in the attic and rotting the wood.
There are specific equations to calculate the necessary amount of ventilation by looking at square footage of the attic and calculating the specific needs. There are many different kinds of ventilation including turbines, static vents, or even solar powered power vents.
Arkansas is a great place to live for it's natural beauty and diverse wild life. Nevertheless, the weather can have a huge impact of the success of a roofing system over time. Above are just some of the major consideration to think about when choosing a roofing product, or hiring a contractor.
If given the opprotunity to work with you on your project, we will be informative and patient in finding out the correct way to build your roof system.
Feel free to reach out to us with any questions or considerations.
If you came to this article because of commercial roofing needs, please just call us directly. Entire books are written on this subject and a small article could never pay justice for such a complicated, intricate design process.
Thank you,